Sencha
This is tea made using standard processes, and is commonly referred to as Ryokucha, or "green tea". Eighty-five percent of the Japanese tea produced in Shiga Prefecture is of this variety.
This type of tea is known for its good balance of sweetness and astringency.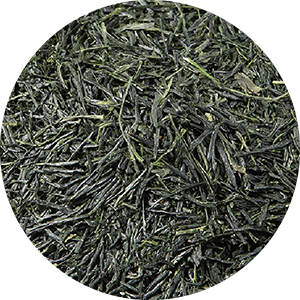 Kabusecha
This tea is made by covering the sprouts on the tea plants with black cloth to protect them from sunlight, which gives it a mild taste with less astringency and a more savory flavor.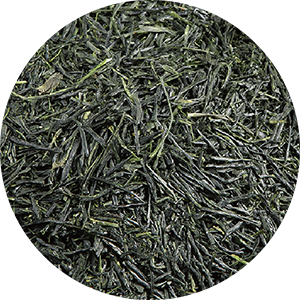 Gyokuro
Grown in an environment away from direct sunlight, this high-grade tea has reduced bitterness and a high content of tannin, which gives it a savory taste.
It is characterized by its deep richness that is brought out by brewing it with lukewarm or cold water.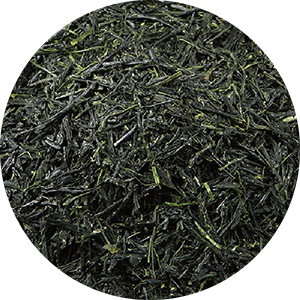 Matcha
Tea leaves protected from sunlight while grown are steamed and then dried to make Tencha, which is then ground into a fine powder using a stone mill. This tea is used in traditional tea ceremonies and also as an ingredient in confections. It is also known for containing all the nutrients found in tea.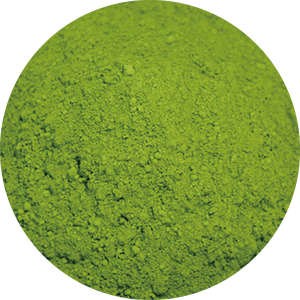 Bancha
An unpretentious tea made with leaves picked in the summer and after. The flavor is less savory compared to Sencha, but its taste is rather refreshing.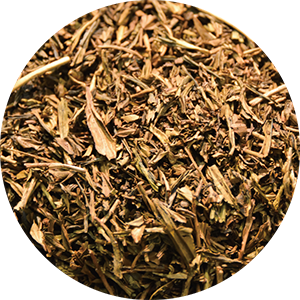 Genmaicha
A fragrant and flavorful tea made by blending Sencha or Bancha with roasted rice.
Low in caffeine, it can be enjoyed by people of all ages, from children to the elderly.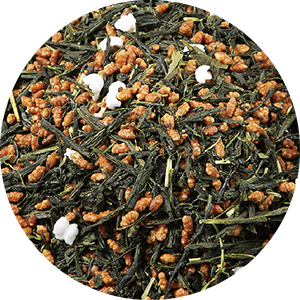 Hojicha
A fragrant tea made by roasting Bancha or Sencha over high heat.
Recently, confections and latte drinks using Hojicha are quite popular as well.